---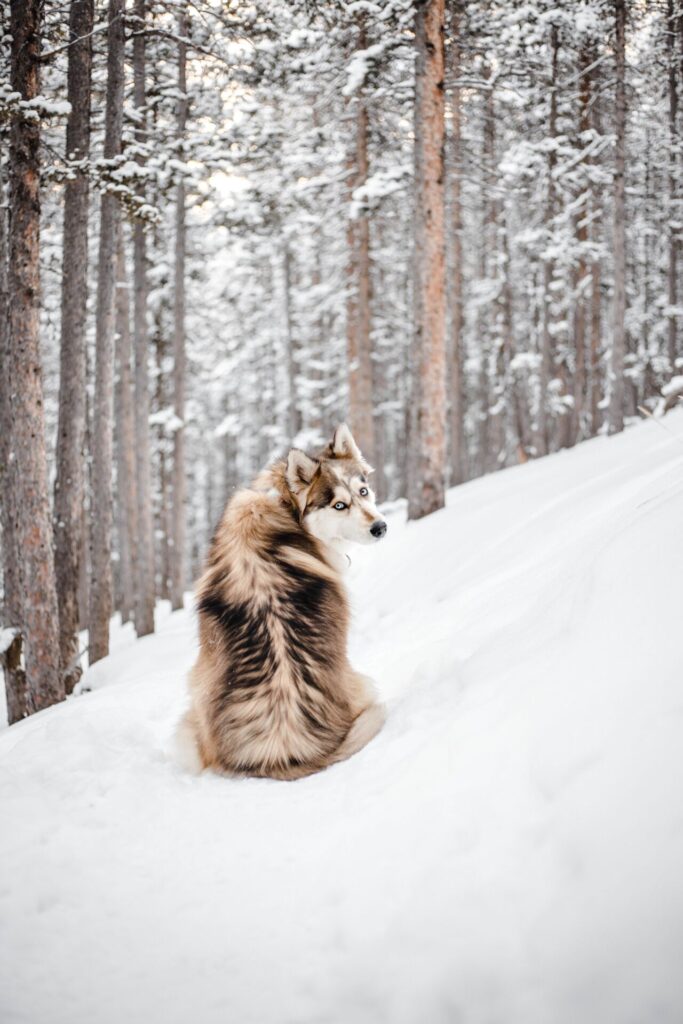 Did you just bring a new puppy home?
Are you thinking about getting a dog?
Does your dog need a little extra help with manners?
Is your dog fearful or anxious in new environments?
Does your dog bark and lunge at dogs and people?
Does your dog guard his food bowl or toys?
Does your dog bark and howl or destroy things when you are away?
We are here to help WITH ALL OF YOUR DOG TRAINING NEEDS
---
Why choose in-home private dog training?
Appointments are convenient.

You schedule your appointments, so you know that they will fit your busy life.
Fully personalized training sessions.

There is no set curriculum. Each training session is customized to work on the issues that are unique to you and your dog
No travel necessary.

There are many reasons that travel to dog training classes can be difficult – your dog gets car sick, you don't have a car, you are a caregiver and can't get away, your schedule does not accommodate travel time, etc. Regardless of the reason, in-home lessons can be a perfect fit for you and your dog.
New spaces can be very stressful for fearful and reactive dogs.

Think of something that scares you. If I were to put you in a room filled with that scary thing and asked you to balance your checkbook, could you do it?

Fearful, anxious and reactive dogs find new surrounding and group classes extremely stressful. If your dog is reacting (barking, lunging, hiding, salivating, etc.) in class or is too nervous to take treats, he is not in a state of mind to learn anything. Having a trainer come into your home – either in-person or virtually – takes that element out of the picture and helps to set you dog up for success.
Why choose Crimson Hound for your dog training needs
BEYOND Traditional Dog Training
We will work together to reach your training goals and overcome behavior challenges. Family dog mediation® focuses less on traditional obedience training and more on teaching practical life skills, developing better communication with your dog and building a relationship based in trust. Dogs don't come equipped with the knowledge or skills to understand how they fit not our human world, so we will work together to teach your dog the skills he will need to succeed.
Ethical and Fear-Free Methods
I use ethical, rewards-based training methods that do not rely on punishment or force. My training is based on LIMA standards. All of my interactions with you and your dog will be based on the principle of least intrusive, minimally aversive. I am a fear free certified professional, which means that I won't cause stress, pain or anxiety to realize training goals and will never recommend choke collars, prong collars or shock collars as a means to address a problem behavior.
Ongoing Communication
Communication is vital to success. All of my clients receive custom homework plans after each session, along with relevant handouts and video tutorials. I also offer coaching support between sessions. When a client is seeing worrisome behavior or can't quite get the hang of a skill, I encourage them to take video so that we can review the footage and make any necessary adjustments.
Modern, Science-Based Training
As a certified professional trainer, I pride myself in continually expanding my knowledge of dog behavior and training techniques through attaining certifications, attending workshops and conferences, reading the latest literature and networking with colleagues to remain on the cutting edge of the science of dog behavior.
AVSAB Statement on Humane Dog Training
"Based on current scientific evidence, AVSAB recommends that only reward-based training methods are used for all dog training, including the treatment of behavior problems. Aversive training methods have a damaging effect on both animal welfare and the human-animal bond. There is no evidence that aversive methods are more effective than reward-based methods in any context. AVSAB therefore advises that aversive methods should not be used in animal training or for the treatment of behavior disorders."
Read the American Veterinary Society of Animal Behavior's full position statement.
Read the Association of Professional Dog Trainers position statement on LIMA and the use of aversive tools.
Were you referred to Crimson Hound by your veterinarian, a pet professional or a family friend? Send me an email and tell me who I can thank for the referral and I will send you a one-time coupon code for 10% off the price of a package.
---
Crimson Hound, LLC is based in La Crosse, Wisconsin. I offer in-home consultations throughout the Coulee Region, as well as virtual sessions for clients based anywhere. In addition, I offer online courses and a select number of small group classes on various special topics.
---
---
Equality & Diversity Statement


​
We recognize, respect, and value diversity. 
​
We strive to have a positive impact on the environment, to practice anti-racism and anti-oppression, and to promote social justice in our business and personal lives.
​
We are committed to inclusion across age, gender, race, religion, and identity. ​
---