Voted by Sniffspot users as one of the Best Dog Trainers in both Wisconsin and Minnesota for 2023
"What is possible between a human and an animal is attainable only within a relationship."
~ Suzanne Clothier
---
"Our dog's potential is created or destroyed by the belief we have in and about them." ~Susan Garrett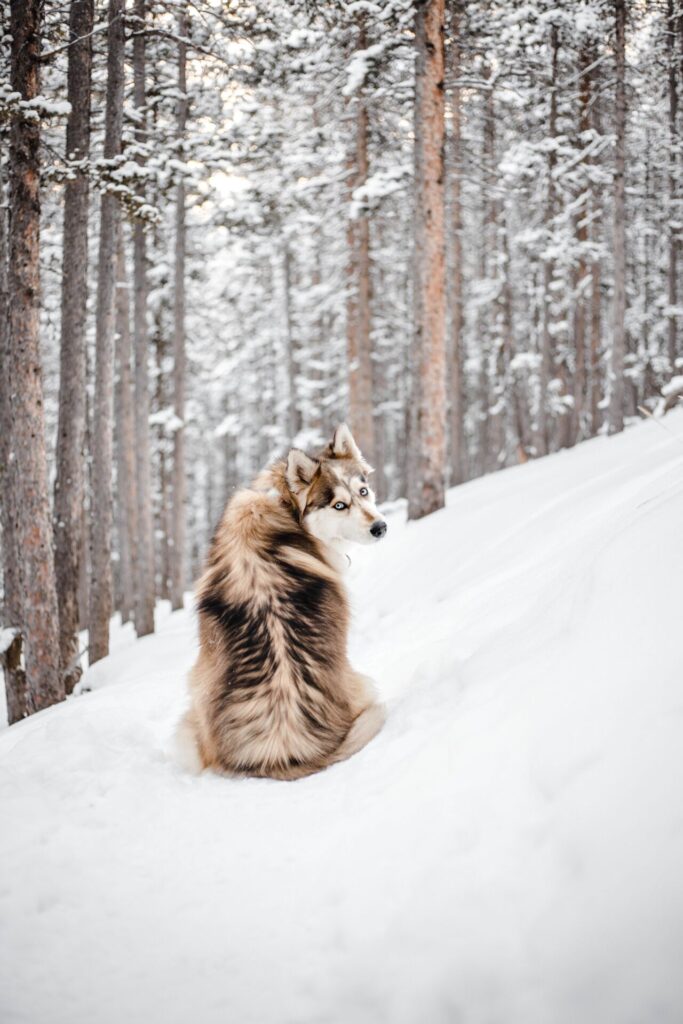 Do you have a new puppy?
Are you thinking about getting a dog?
Does your dog need extra help with manners?
Is your dog fearful or anxious in new environments?
Does your dog bark and lunge at dogs and people?
Does your dog guard his food bowl or toys?
Does your dog bark and howl or destroy things when you are away?
I am here to help WITH ALL OF YOUR DOG TRAINING NEEDS
---
Benefits of teaching dogs through in-home private lessons:
Appointments are convenient.

You schedule your appointments, so they will fit your busy life.
Fully personalized training sessions.

I do not have a set curriculum. Each training session is customized for you and your dog
No travel necessary.

Sometimes getting to dog training classes can be difficult – your dog gets car sick, you don't have a car, you are a caregiver and can't get away, your schedule does not accommodate travel time, etc. Regardless of the reason, in-home lessons fit perfectly into your schedule.
New spaces are very stressful for fearful and reactive dogs.

Think of something that scares you. If I put you in a room filled with that scary thing, could you sit down and balance your check book?

Fearful, anxious and reactive dogs find new surrounding and group classes extremely stressful. When your dog is stressed, he is not in a state of mind to learn. Having a trainer come into your home (in-person or virtually) takes that element out of the equation. This helps to set your dog up for success.
Crimson Hound is the right fit for all of your dog training needs.
BEYOND Traditional Dog Training
Family dog mediation® focuses less on traditional obedience training and more on teaching practical life skills to our dogs. We work to develop better communication with your dog and building a bond based in trust. Dogs don't come equipped with the knowledge or skills to understand how to fit into our human world. We will work together to overcome behavior issues and teach your dog the skills he needs to succeed.
Ethical and Force Free Methods
My training methods are based on LIMA standards and the Five Freedoms. I use ethical, rewards-based techniques that do not rely on pain or force for teaching dogs. As a Fear Free Certified Professional, I will not purposely cause stress, pain or anxiety to realize training goals and will not recommend choke collars, prong collars or shock collars as a means to address a problem behavior.
Ongoing Communication
Communication is vital to success. All clients receive custom homework plans after each session, along with relevant handouts and video tutorials. Moreover, you will receive coaching support between sessions. Clients are encouraged to submit videos of their dog so that we can review the footage and make any necessary adjustments to the training plan.
Modern, Science-Based Training
As a certified and accredited professional trainer, I pride myself in continually expanding my knowledge through attaining certifications, attending workshops and conferences, reading the latest literature and networking with colleagues to remain on the cutting edge of the science of dog behavior and training techniques.
"Reactivity is not a training issue – it is a well-being issue." ~ Janet Finlay
AVSAB Statement on Humane Dog Training
"Based on current scientific evidence, AVSAB recommends that only reward-based training methods are used for all dog training, including the treatment of behavior problems. Aversive training methods have a damaging effect on both animal welfare and the human-animal bond. There is no evidence that aversive methods are more effective than reward-based methods in any context. AVSAB therefore advises that aversive methods should not be used in animal training or for the treatment of behavior disorders."
Read the American Veterinary Society of Animal Behavior's full position statement.
The Five Freedoms of Animal Welfare
These guidelines were developing in the UK in 1965 and are accepted worldwide as the minimum standards for animal welfare.
Freedom from Hunger and Thirst by ready access to fresh water and diet to maintain health and vigor.
Freedom from Discomfort by providing an environment including shelter and a comfortable resting area.
Freedom from Pain Injury or Disease by prevention or rapid diagnosis and treatment.
Freedom to Express Normal Behavior by providing sufficient space, proper facilities and company of the animal's own kind.
Freedom from Fear and Distress by ensuring conditions and treatment that avoid mental suffering.
The Five Freedoms should be viewed as the bare minimum. In his 2016 paper, "Updating Animal Welfare Thinking: Moving beyond the "Five Freedoms" towards "A Life Worth Living", Dr. David J. Mellor notes that "a marked increase in scientific understanding over the last two decades now shows that the Five Freedoms do not capture, either in the specifics or the generality of their expression, the breadth and depth of current knowledge of the biological processes that are germane to understanding animal welfare and to guiding its management."
Were you referred to Crimson Hound by your veterinarian, a pet professional or a family friend? Send me an email and tell me who I can thank for the referral. I will send you a one-time coupon code for 10% off the price of a package.
---
Crimson Hound, LLC is based in La Crosse, Wisconsin. I offer in-home consultations throughout the Coulee Region, as well as virtual sessions for clients based anywhere. In addition, I offer online courses and a select number of small group classes on a variety of special topics.
---
---
Equality & Diversity Statement


​
I recognize, respect, and value diversity. 
​
I strive to have a positive impact on the environment, to practice anti-racism and anti-oppression, and to promote social justice in my business and personal life.
​
I am committed to inclusion across age, gender, race, religion, and identity. ​
---