One of the keywords on my website is "aggressive dog" . . . what do you really mean when you say that you have an "aggressive dog"? Are you saying that you truly have an aggressive dog or that you have a dog who is using aggressive behaviors in certain situations?
Aggression is "an act that is performed with intent to cause harm" (depending on which resource your consult). I would argue that the vast majority of people will never see an aggressive dog in their lifetime. However, I regularly encounter dogs who are performing aggressive behaviors in order to change their circumstances . . . and in almost every case, the dog is trying to ask for space.
Are the dogs in this video performing aggressive behaviors? Yes!!
Are they aggressive dogs? No!!
This video actually depicts ritualized aggression being performed by two Great Pyrenees dogs, a type of livestock guardian dog (LGD). LGD's have been selectively bred for thousands of years (dating back to the early Romans) to guard territory Their Genetics have been heavily influenced by humans selecting for dogs who will guard their flock from predators by instinctively reacting to any unfamiliar beings who enter their territory.
What happens when we take a LGD breed and plop him into the middle of suburbia? You guessed it – he will guard his home from "intruders". Unfortunately, the "intruder" in his eyes may look like the UPS or FedEx delivery person, the cable repairman or a visiting friend or relative in your eyes.
---
TRIGGER WARNING!!! This video shows a dog bite at 0:10.
Is the dog in this video performing aggressive behaviors? Yes!!
Is he an aggressive dog? No!!
The dog in this video has been trapped and forced to escalate to biting. No one is listening to the abundance of subtle signals telling the humans that he is not comfortable. Is it okay that the dog is biting a child – obviously not. However, it is not malicious. Given the number of signals that the dog is displaying in a desperate attempt to communicate his stress, the bite is not unexpected either.
This dog is actively Learning that nothing short of a bite is going to convince his owners to stop. His Environment is impacted by the fact that his small size (Genetics) allows for him to be easily wrapped in a towel and forced to sit on a person's lap for petting. His internal environment (Self) is being overwhelmed by stress hormones as his fear increases.
---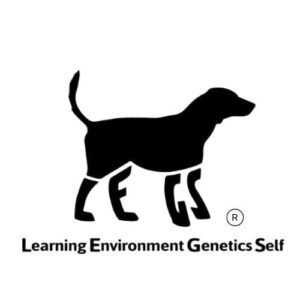 As a Licensed Family Dog Mediator®, when I see clients whose dogs are performing aggressive behaviors, our first step is to discuss the dog's L.E.G.S.®. In other words, how have the dog's Learning experiences, Environment, Genetics and Self (the dog's internal environment) played into the current situation. Next, we look the circumstances under which the dog is performing the behaviors, as well as warning signals. Finally, we develop a plan for the family that involves: safety and management protocols; realistic goals; and/or reward-based training techniques aimed at addressing the root cause rather than simply suppressing or masking the behavior.
While I have yet to encounter a dog that I would label a truly aggressive dog, I have seen dogs that are not safe. These dogs may, therefore, be candidates for behavioral euthanasia due to an inability to provide balance between the dog's L.E.G.S®.
---
What's in a label?
Labels can be damaging when they affect how we view the individual to which we have affixed that label. When we use the label, "aggressive dog", we tend to focus on his negative behaviors. We tell ourselves that the dog is doing this on purpose . . . to spite us . . . that he can stop any time . . . that he knows better . . . We are more easily frustrated or angered by our dog's outbursts..
Instead, let's remember that the dog is simply performing aggressive behaviors in response to some other factor; such as, fear, stress, pain or frustration. This helps us feel empathy towards our dog , . . understand why he is acting this way . . have more patience . . . to listen when he is speaking through subtle signals. We begin to understand that "our dog is not giving us a hard time – he is having a hard time". We are more likely to take a gentler, kinder approach . . and to advocate for our dog when the need arises..